HID xenon kit is our first range product. Our high quality xenon kits are designed to convert traditional factory halogen headlights to HID Xenon Lights easily.
Our LED headlight is dedicated for those who what to update normal headlight to premium ones like most luxurious cars done.It is super bright, and energy saving!
Our LED work light has high temperature resistance, nice exterior and water proof. Light transmission is much more stronger than halogen bulb.
Applications for our LED light bars are tremendous, including automotive, mining vehicles,  marine boat, off road purpose SUV, ATV/UTV, and also transport vehicles.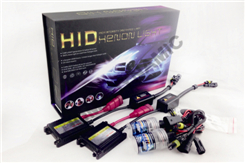 This set of HID xenon kit is the most cost efficiency set.
Good looking motorcycle LED headlight suitable for all makes of motorcycles.
This ballast is our five start product and best popular purchased by most of our clients.
This LED light bar can meet critical environmental demands.
Leading automotive lighting manufacturer in China.

High technology integrated microcircuit chips

Lower starting current but higher power

Lowest defect ratio as less than 0.5%, long term warranty

Experienced and qualified after sales technology and service support
I am so impressed this far with this HID Xeon headlamps.The diamond white is just perfect for our SUV, and the clear visual view in front of our vehicle at night is so reassuring to our surprise. The price is an excellent value for the quality of this product.